About Christchurch Family Dentistry
Christchurch Family Dentistry is a family run dental practice where we value our patient relationships.
Our aim is to provide you with quality dentistry at an affordable price. We use the best equipment and highly trained clinicians to ensure that you are getting the most appropriate care you require. We offer a relaxed and friendly environment and always keep you in the driving seat with regards to your treatment.
The practice is owned by husband and wife, Andy and Rachel. Rachel is an oral surgeon and is always on hand to provide advice to the team. Andy looks after the business side of the practice and is also CEO for the dental charity Dentaid.
We really value our fabulous team who are lead by Emma, our practice manager who is always on hand to ensure that you have the best experience within the practice.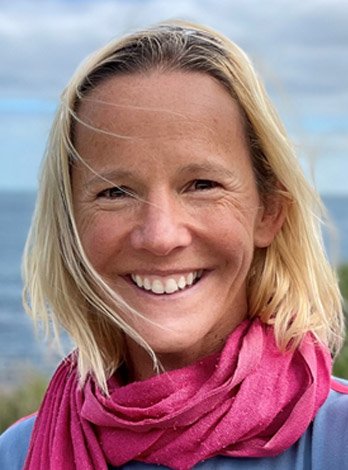 Rachel Evans
Owner of Christchurch Family Dentistry
GDC 74411 Dentist
BDS 1998 University of Newcastle upon Tyne, Dental School, MFDS RCS Ed 2002 Royal College of Surgeons Edinburgh, MSurgDent 2008 Royal College of Surgeons London
Rachel has been practicing dentistry since 1998 and has been involved in implant dentistry for over 18 years. She has been specialising in providing oral surgery for over 21 years and is currently employed as a Specialty Dentist within the Oral and Maxillofacial Surgery Department at Southampton General Hospital.
She has worked within the field of Oral and Maxillofacial surgery undertaking emergency out of hours surgical management of facial fractures and facial trauma. She is currently involved in the diagnosis of oral cancer and provides care for patients pre and post radiotherapy.
She has undertaken the implant diploma training program at the Royal Collage of London 2012 and lectures locally and nationally on the subject. She is also on the training program for newly qualified dentists, providing an annual lecture course on implantology and oral surgery. She shares her clinical skill, knowledge and experience with colleagues wanting to expand their skill set in oral surgery or implantology, offering chair-side learning opportunities and mentoring.
Outside work Rachel has a busy family life with 3 growing children. She enjoys exploring the forest with her family and undertaking multi sport events. She is a keen triathlete and marathon runner.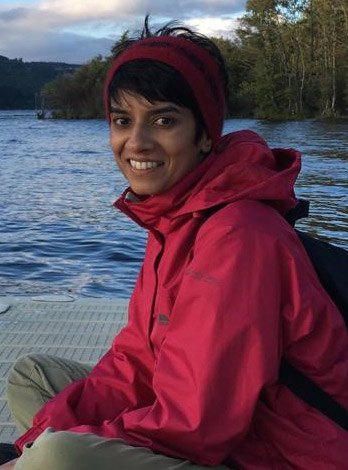 Shadwala Surendra
GDC No. 100348
Shadwala completed her Post graduate diploma in Restorative dentistry from the Eastman Institute in 2014. Prior to this she did her Bachelor's degree in 1997 and a Master's degree in Endodontics in 2000 from India.

She constantly keeps abreast of the latest advances in the field and is always eager for the best outcomes for her patient. She has a special interest in Root canal treatment and Cosmetic dentistry including treatment of Tooth wear. Work aside she loves the outdoors and is always looking for her next adventure.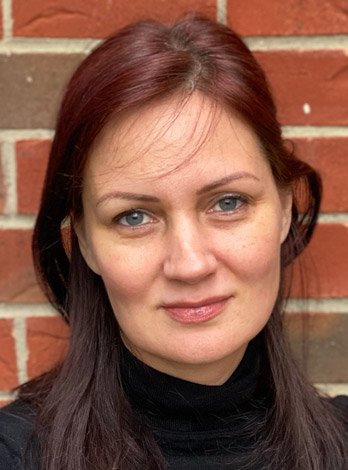 Dr Alina Marcu
GDC No. 115872
Alina qualified as a general dentist from the Carol Davila University, Bucharest – Romania in 1999, having more than 20 years experience in the dental field. She joined our practice in 2016. 
Alina enjoys all aspects of dentistry and she is completely devoted to helping her patients feel at ease and relaxed during dental treatment.  
She developed an interest in Invisalign short term orthodontic treatment and restorative and cosmetic dentistry constantly improving her skills. 
Alina lives locally with her husband and three kids and she loves spending her spare time with her family out and about.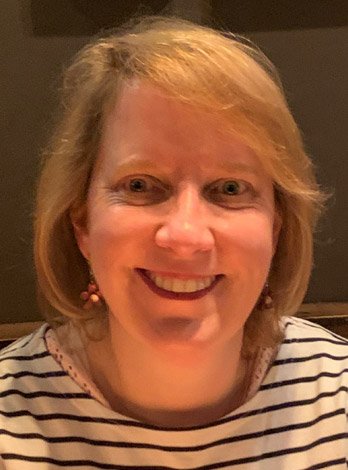 Dr Julia Gill
GDC No. 85977
Julia qualified at the University of Sheffield in 2005 and joined the practice in 2015. Julia is enthusiastic about dentistry and continually strives to perfect her skills through continued education in restorative and cosmetic techniques. She has also undertaken postgraduate training in dental implantology, Inman aligner and smilelign orthodontics. Julia has a warm and friendly manner and is very popular with her patients.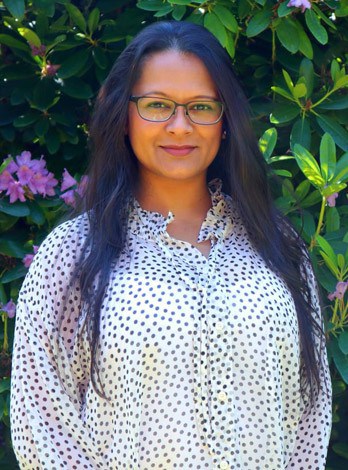 Reena Irvinn BDS Lond 2005
GDC No. 85853
Reena qualified in 2005 from Guy's, Kings and St Thomas' Dental School and has continued her post-graduate education completing her master's in Advanced Restorative Dentistry through the University of Manchester this year. She has a passion for facial aesthetics and has trained at the internationally renowned Bob Khanna Training Institute where she returns to assist delegates as an ambassador. Reena is an Invisalign provider and can provide comprehensive dental care in a calm and caring manner.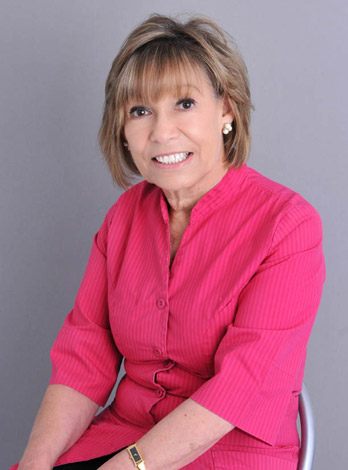 Vicky Gurd
Hygienist
GDC No. 5385
Vicky has been with the practice since 2014, bringing 23 years of experience. Vicky provides prevention and plaque control visits, gives tips and advice on oral hygiene maintenance at home. In her spare time she likes gardening and the outdoors especially the New Forest where she was brought up, and she is very family orientated.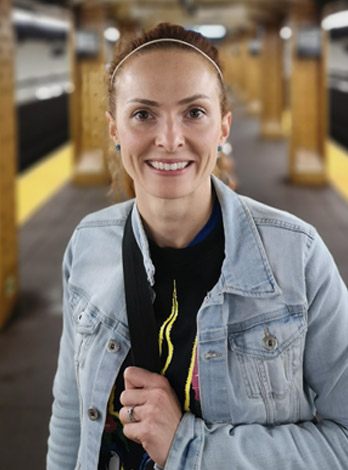 Klara Mach
Hygienist / Therapist
GDC No. 196369

Klara has been working in dentistry since 2007; she has first started her dental career as a dental nurse. This has inspired her to pursue her dental profession further and in 2016 she has qualified as a Dental Hygienist and Therapist from University of Portsmouth where she received a first class honours degree. Klara has passion for people and likes to take a professional and caring approach. In her spare time she enjoys keeping fit and spending time with her family and friends.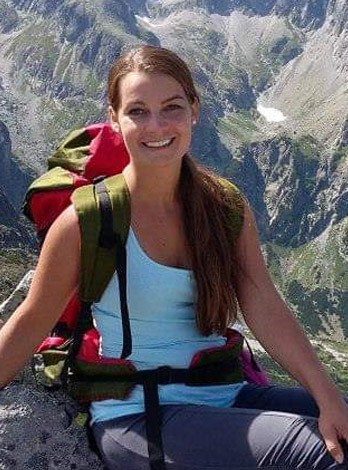 Kate Oku
Hygienist / Therapist
GDC No. 218748

Kate dived into the world of dentistry in 2010 in London, as a dental nurse. Ever since she became passionate about caring for patients and their oral health. She decided to progress in her career and in 2016 she gained her degree in Dental Hygiene and Therapy in Portsmouth. Since then, Kate provides dental care and advice to patients in Bournemouth and Christchurch. Kate's priorities are patients comfort, satisfaction and positive experience during the treatment. When not at work, she spends most of the time with her two children exploring outdoor or visiting family and friends.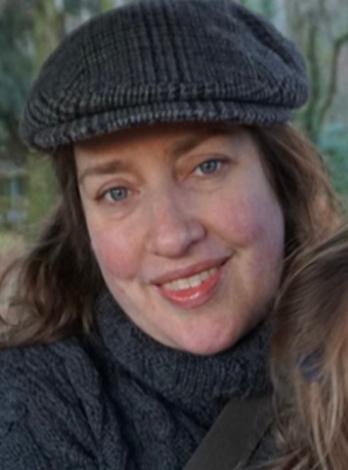 Amanda Daley
Hygienist / Therapist
GDC No. 285835

Amanda began her career in dentistry in 2005 as a dental nurse.  She then obtained a post-baccalaureate certificate in pre-medical science from the University of Massachusetts in Boston in 2006 achieving a 4.0 GPA.  She gained a partial academic scholarship to attend Tufts University School of Dental Medicine in Boston, and earned a Doctorate of Dental Medicine in 2010.  She has since worked primarily in Community Health in New England.  She moved to the UK in 2019 and gained her registration in dental hygiene and therapy.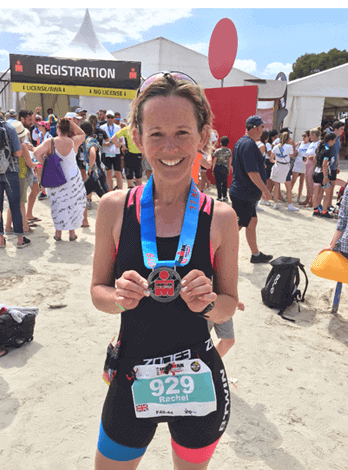 Rachel Evans
Owner of Christchurch Family Dentistry
A specialty dentist in Oral Surgery and implant dentistry
GDC No. 74411
Rachel practices as an oral surgeon and is principle dentist here. Rachel is here for the more tricky extractions, implants and anything more out the ordinary. Rachel has gained her experience through many years of working in oral and maxillofacial surgery departments within a hospital setting. As well as working at our practice she also works at Southampton General as a Speciality Doctor in Oral Surgery.
Rachel is a keen runner and triathlete and most weekends can be found at the beach paddle boarding with her three children.

Alex Marcu
Dentist and oral surgeon
DMD Bucharest 2001
GDC 116016
Alex is a general dentist who has a special interest in oral surgery. Alex places implants at the practice and has undergone extensive training in this area. Alex is Alina's husband and spends his free time entertaining his kids.

Alina Marcu
Dentist
DMD Bucharest 1999
GDC number 115872
Alina is a general dentist who has a special interest in Invisalign short term orthodontic treatment and cosmetic dentistry. Alina qualified in 1999 in Bucharest and lives in Bournemouth with her husband and three young children, including twins, which keep her busy outside work.

Shadwala Surendra
Dentist
MSC in Endodontics
GDC No. 100348
Shadwala is a general dentist who has an interest in root canal treatment. Shadwala loves being outdoors looking for new adventures.

Klara Mach
Dental Therapist
GDC 196369
Klara is a dental therapist and has been with us from the start of the business. Klara is a fitness fanatic and loves to work out.

Julia Gill
Dentist
BDS Sheffield
GDC 75977
Julia is a general dentist who has a special interest in cosmetic dentistry. Julia loves her cats and spending time planning her next holiday.

Vicky Gurd
Hygienist
GDC No. 5385
Vicky has been in dentistry since 1974 and qualified at Guys London as a Dental Hygienist. Vicky gained her Oral Health Instruction Certificate at the Royal Bournemouth Hospital
She loves animals and the New Forest where she was brought up as a child.